Accelerating Your Growth in a New Era of Transformation
Grow with OT SolEx Partners! Learn how to transform productivity, security and compliance, and solve complex business challenges using the most innovative software solutions from the OpenText Solution Extension Partners.

Enhancing the capabilities of your existing OpenText implementation(s)

Maximize the return on investment on your OpenText solutions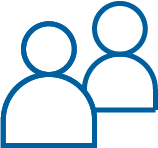 Connecting with our OpenText user community
Building a new community for Opentext partners
OT SolEx Partners is an independent network of OpenText Solution Extension partners (SolEx) which was founded in July 2020 as a response to the impact the COVID-19 pandemic was having on the way in which SolEx partners were staying connected.
The fundamentals of the network are to connect, share industry knowledge, and learn more about the capabilities of the partner solutions that have continued to help businesses, around the globe, extend the capabilities of their OpenText products.
The cancellation of in-person events meant that many didn't have the same opportunities to connect with one another as they would previous years, and there was great uncertainty surrounding when/if scheduled events (in person or virtual) would take place.
Rather than waiting for events to restart, we decided to host our very own independent, virtual, free event in September 2020 which took place over 2 days, garnered over 1k attendees.
WHAT'S NEXT?
Following on from the huge success of our previous events, we are excited to be hosting future events to include live breakout sessions, delivered by Platinum and Gold level OpenText Solution Extension partners.
Our expos are open to everyone and are free to attend. As the sessions will be hosted live, and are a great opportunity to ask questions as well as connect with others in the industry.
Subscribe
Subscribe to the Newsletter to be the first to know about coming events and gain access to SolEx Expo.