Provider of leading software and services enabling customers to maximize return on investment on InfoArchive.
Platform 3 Solutions offers a full suite of products and services to empower secure and seamless transitions of data and applications, reduce technology debt, and deliver the ROI to invest in technology modernization. The Platform 3 Technology Debt Score™ accurately measures an organization's existing technology debt. Our Platform 3 ROI Assessment™ converts the technology debt data into a defendable ROI model that demonstrates the actual savings deliverable through Platform 3 to free up cash to invest in modernization and ensure data compliance.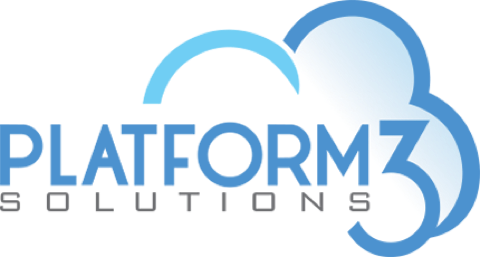 Accelerate decommissioning, archiving, and migrations cycles up to 80%

Reduce technology debt and enable digital modernization
Ensure compliance and legal readiness
Products and Services Overview
Platform 3 Solutions helps customers decommission legacy and redundant systems while maintaining compliance and legal readiness. We offer a set of products, solutions, and services around application decommissioning, archiving, and migration. Our core motivation is to help customers reduce technology debt, maintain proper information governance, and enable technology modernization.
Solutions
| | |
| --- | --- |
| Region | Global |
| Product Focus | InfoArchive |
| Type of Partnership | Solution Extension and Services |
| Industry Focus | Cross-industry solutions |
| Partner Level | Gold Tier Partner |