What is SolEx Expo?
The third edition of SolEx Expo hosted by the independent network of OpenText Solutions Extension Partners was held on November 2nd, 2022.
Presented with a focus on you, the OpenText user, the online conference explores the most innovative solutions through breakout sessions, workshops, and use cases. The SolEx Expo represents a unique opportunity for all users, novice and seasoned experts, to learn about the most recent market trends and technology required to transform productivity, security and compliance of the OpenText Platform.
SEE BELOW FOR OUR OT SOLEX PARTNERS ON-DEMAND BREAKOUT SESSIONS.
Please find below the full schedule for the day and the on-demand videos for the individual sessions.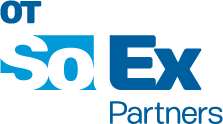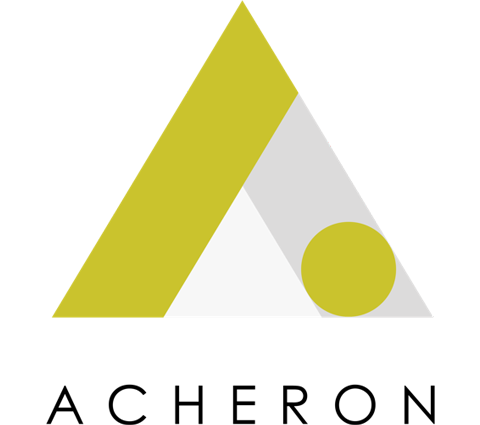 Extending OpenText Media Management
OpenText Media Management Capabilities
Join us as our Pre-Sales Director and Our Product Manager discuss the latest innovations and how we've expanded our connector offerings such as OpenText Media Management to Salesforce, Chili Publish, Brightcove, and others.
Speakers
Raj has10+ years of experience in Pre-sales. An SME in Customer Experience Management with a specific focus on DAM and Enterprise Integration.you can reach him to Discuss on DAM integration OpenText DAM to Chili Publish OpenText DAM to Brighcove OpenText DAM to Salesforce
Gunalan has an Experienced Professional with over 19+ years of experience with highly competitive technical and team management experience, and in-depth experience in CAD design and new product development, regulatory compliance, technology, and strategic planning. Recognized for ability to lead teams in the design and development of new products to achieve positive outcomes, enabling substantial market share growth. Results-driven but diplomatic professional able to work effectively in teams or independently to meet and exceed business as well as customer needs. Experienced in Telecom Equipment, Medical Device, and Consumer Electronic Device domains.

Asset Navigation
Streamlined Asset Management with OpenText Content Suite and Documentum for SAP and Maximo users.
Join Cad-Capture's Sales Director, Chris Clark, along with two senior consultants from our partner Qellus - Michael Payne and Swati Wagh, as they discuss how to:
Unlock and access your engineering content, regardless of the system it's stored in, directly from your engineering drawings and documents for rapid, reliable search and retrieval.
Gain a single, integrated view of all relevant assets and related drawings/documents, streamlining workflows and improving quality while maintaining safety and compliance.
Automatically activate the asset tags in your drawings by creating dynamic HotSpots to deliver fast, reliable, and intuitive Asset Navigation.
Improve quality and increase compliance with enhanced MDG (Master Data Governance) – maximising the value of the content you already have!
Automatically create, populate, and update asset information in the xECM Business Workspace for both SAP Plant Maintenance and Maximo Asset Management; delivering considerable time and cost savings.
Speakers
Chris has over 20 years experience of selling software solutions and services in the field of engineering content management. His 15 years at Cad-Capture have included building a customer base across industry and around the globe – helping clients expand the benefits and increase the value they get accessing, managing and viewing their Engineering drawings and information in an OpenText ECM environment. As Sales Director at Cad-Capture Chris leads the commercial arm of the organization.
Michael has an extensive career serving in many maintenance and leadership roles. He has led multiple engineering/facilities organizations and deployed Enterprise Asset Management (EAM) programs globally in a variety of industries. He is currently a Principal Consultant at Qellus LLC assisting firms in leveraging content within their maintenance programs.
Swati is an experienced OpenText Solution Architect with an extensive career designing, implementing and supporting Extended ECM solutions. She specializes in the integration of the xECM Platform with leading applications such as SAP, SuccessFactors, Oracle, Maximo, Dynamics 365 and Salesforce products. She is currently a Sr. Solution Architect at Qellus LLC assisting customers transform their business processes with document enabled solutions.

Streamline and Simplify your Records Management
Make Dispositions easier with OpenText Records Disposition Approval
Robert Burnett, Cassia Content Management presents the essential records management OpenText Content Server module. Driven by customers like you, the Records Disposition Approval (RDA) Module was built to make it easy for OpenText Content Server users to sign-off on records as well as to reduce the time it takes for Records Managers to process the records once they receive the approvals.
Speakers
A renowned implementer of OpenText Records Management for Content Server systems, Rob has over two decades of experience acting as lead consultant on a variety of projects spanning a wide range of industries including Financial Institutions, Oil and Gas, and Government. His experience extends across the entire application life-cycle as an analyst, developer, architect, team lead, and project manager.
Sean has 17 years of Consultative & Solution Selling before joining Cassia in 2017. He holds a B.B.A., with concentrations in Marketing and Management Information Systems from Bishop's University. He is a strong believer in referral based marketing and is the founder of the OT SolEx Partners group for OpenText Solutions Extension partners.

Now take control of your essential documents
GCI Power Tools by Global Cents
Document control remains the single most critical requirement for information workers. Managing the lifecycle of essential documents can be slow, cumbersome, and expensive.

You need to control your critical documents safely and effectively.

This session will cover how the Controlled Document Lifecycle Solution from Global Cents delivers the automated business processes, reporting, document automation, and approval processes that you need using Content Server / Extended ECM platform and GCI PowerTools.

Global Cents, 2022 OpenText Partner of the Year, automates the creation, revision, and approval of essential content improving organizational and regulatory compliance.
Speakers
Tom Lilly has spent the last 25 years working with CIOs to reduce cycle times, operational costs, and improve initial quality. Achieving these results by deploying technology and increasing automation resulting in higher productivity levels, reducing required resources, and reducing error levels. Specifically, Tom has equipped Fortune 1,000 companies with critical Enterprise Content Management Solutions, Add-ons, and Extensions for OpenText Content Suite platform.

Automate And Manage Your Organization's Policies And Safe Workplace Playbook on Content Suite
OpenText Extended ECM
Join this session to see how your organization can ensure smooth running operations and put employee's health and happiness a top priority with the Safe Workplace Playbook Management solution for Content Suite/Extended ECM.
See how best to create, capture and digitize mobile first company policies or safe workplace playbooks to guarantee employees are using the latest versions of policies and procedures, saving time and ensuring smooth running of operations.
See how to communicate effectively to all employees about operating procedures and health and safety guidelines.
Pivot and adapt your policies quickly and easily according to employee input and company operations.
Assign and track who has read and reviewed operating procedures to measure accountability and maintain compliance.
KineMatik the business process experts bridge that gap between business and IT by understanding your business requirements and delivering fit for purpose, configured solutions.
Talk to KineMatik now and see how these adaptable capabilities can be built upon to help solve real problems, improve process efficiency and decision making, ensure a safe environment for employees and drive profitability. Contact us on info@kinematik.com
Speakers
Chris Shailos joined KineMatik in 2021 as a Pre-Sales and Services consultant focusing on OpenText solutions and leading implementations at major customers in industry and public sector organizations. Prior to joining KineMatik, Chris had worked in various technology roles at IBM, European Central Bank and Cap Gemini. Chris has an MBA in Finance from EDHEC Business School in France and a bachelor's degree in Computer Science from City University in London. He has a genuine passion for Enterprise Content Management and anything which evolves around it.
Working with KineMatik, a provider of software that improves efficiency and knowledge sharing for a range of industries and a Technology Partner of OpenText, I am responsible for all marketing activities for KineMatik with a particular focus on working with our Partner OpenText.Previous to KineMatik, I worked with SolarWinds, a provider of hybrid IT infrastructure management software where I was responsible for developing and maintaining the EMEA Channel, particularly in the UK and DACH.I have over 20 years experience in channel marketing, business planning & development and strategy development working with both indigenous and multi-national firms.Previously I was principal of Judy Costigan & Associates, where for over 14 years I was an independent strategic planning & marketing service provider. My client companies came from various sectors including IT, Engineering, Construction, Manufacturing and Local Authorities.As an independent professional I became an integral part of my client companies working within in-house and global teams and with distribution and reseller channels. Working with my clients I devised and implemented business & marketing plans.In recent years I co-founded viaFULCRUM, a multi discipline group of Built Environment professionals. With the support of the Cork City Enterprise Board (now Cork City LEO) and Cork City Council I brought together individual Built Environment professionals who were primarily sole traders, to market their services internationally as a multi discipline organisation. viaFULCRUM Ltd is now working on projects successfully in the UK.In my spare time I enjoy sport, especially coaching and managing underage hockey teams.Specialties: Business Planning & Development, Channel Marketing; Business Planning & Strategy Development; Traditional and Digital Marketing Strategy Development, IT for Construction Professionals, Project Management, Mentoring, Building Information Modelling

That Was Easy
Driving Content Server Adoption Across the Enterprise
As a three-time OpenText Technology Partner of the Year, Shinydocs has over a decade of experience building enterprise solutions that support Content Server customers. Our Shinydrive solution had the largest sales debut of any OpenText third party technology partner and we've been busy simplifying access to, and driving adoption of, Content Server for our global customers.

That means ensuring users have desktop access to all their information with our Shinydrive solution — which solves for individual usage but what about the massive influx of incoming information? Our Cognitive platform can create processes that automate the ingestion of business critical information while managing document lifecycles across all your unstructured content at the petabyte scale. Manage, search and migrate all your unstructured content regardless of where it sits.

Realize the full potential of your Content Server investment with our non-disruptive, data-driven, end-user focused set of solutions. Join our session to find out more.
Speakers
Since joining Shinydocs my focus has been on building a deep understanding of our users and our team's technical ability to find innovative ways to connect users and clients with our products. I manage Discovery search and Automation workflows so my product focus is on enabling users to spend less time searching and administering and more time on doing amazing workMy last personal project was based on building a software application which allows individuals to get real-time help on a variety of topics without waiting, to promote people to work together using technology. I enjoy working with people more experienced than myself so we can learn together. I want to make sure anybody that works with me learns as much as me or more. I am not working on major personal projects today but I keep my eye on innovation and the market. If we ignore the barriers between each other we can truly work together to accomplish anything!
Shinydocs has been a 3x OpenText Technology Partner of the Year and our award winning solution has had the biggest sales debut of ANY OpenText 3rd party partner technology. We've been building enterprise-class business solutions that allow organizations to gain 100% control of their corporate content throughout its entire lifecycle - all with zero user disruption.

Extended ECM for Quality Management
Life Sciences and Energy Industry: 2 examples
See how we have helped two of our customers, one in the Energy and another in the Life Sciences sector, to implement transformative business solutions based on the capabilities of the Extended ECM platform and our GxP Suite for Quality Management Automation based on industry best practices.
Our first success story will illustrate how Open Text Extended ECM and the quality management module of our Stratesys GxP Suite (www.gxpsuite.com) is helping the one of the worlds biggest mining company to digitalize, automate, and integrate all the quality processes and content with their SAP landscape. We will show the main drivers of our customers business case, the implementation learnings and the future actions roadmap that our customer is executing to ensure the regulatory compliance and cross-business collaboration within a global Energy and Utilities company.
Our second customer story comes from one of the biggest pharmaceutical companies in Ukraine and how they are using Open Text Extended ECM and our Stratesys GxP Suite (www.gxpsuite.com) to transform their quality management system and drive innovation in one of the toughest moments of their history. By providing a best-practice based solution for quality and regulatory related processes, they have been able to simplify and standardize their way of working, ensuring top-of-the-class quality in their manufacturing activities, something that is critical for any Life Sciences organization.
Speakers
Almost 25 years working in Information Technology professional services organizations providing strategy/process consulting services for application development, software solution implementation and application managed support projects. Since 2007 I work in Stratesys, a multinational system integrator headquartered in Spain and with offices in several locations in Europe and Latinamerica. I've have several leading roles within the organization, and from 2009, I'm also a member of the Executive team of the company.I have been working with enterprise information management software since 2000 and I'm currently the managing partner leading the Content Driven Process Global Excelence Center with over 100 consultants. In 2015 I was also appointed as managing partner of the Life Science & Chemical industry business unit, leading our team of sales and industry experts.
Systems Engineer with emphasis on Software Engineering.Software Development since 2005, using Java & .net technologies.ECM experience since 2009 (EMC Documentum, OpenText Extended ECM for SAP Solutions/SAP Extended ECM by OpenText).Professional Goals: Software Engineering / Software Architecture.Specialties: * Software Engineering, Object Oriented Software Design, Software Development* Java: JEE, Spring, JSF, Struts * Java Application Server: Glassfish 3.0+, JBoss 5.0+, Websphere Application Server 6.1+, Tomcat 5.0+ (Servlet Container)* ECM: EMC Documentum, OpenText Extended ECM for SAP Solutions/SAP Extended ECM by OpenText* DB: MySQL, MS SQL Server, Oracle * Others: Clustering, Load Balancing, High Availability
EMC technical consultant, working in pre-sales, managing, consultancy, administration and developing tasks with enterprise content management (especially OpenText and Documentum) and content management systems.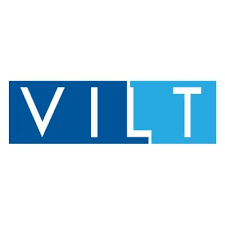 OpenText Fuse Management Central
For on-prem and managed cloud environments
In this live session, VILT will show you how FUSE helps to better monitor and manage your or your customer's ContentServer, xECM and ArchiveCenter environments via a centralized console that not only lets you see the inside of what is often considered a "black box" but also to intervene or investigate past occurrences directly.

How to protect your ECM investment
Guardian for Content Suite
Werthiem Global presents. Phishing attacks and insider abuse of your information are on the rise. What are you doing to prevent these issues from damaging your organization? Learn how Guardian for Content Suite can identify in real-time when someone is stealing your confidential documents and automatically stop them in their tracks.
Speakers
Josh has over 30 years' experience in EDRMS technology with a specialty in document management systems. He began his career in the 1970s as a systems engineer with IBM and earned numerous awards, including twice being recognized as Systems Engineer of the Year in the GSD Division.After 15 years as founder and President of EIM International ,Josh moved on to found Wertheim Global Solutions, which specializes in solutions around OpenText ECM offerings. The mission of Josh's firms has always been the same: to provide the highest quality service, the highest-quality solutions, and the highest standards of fairness, integrity and ethics in the industry we serve.With Wertheim Global Solutions, Josh has implemented his vision of offering our solutions on a global rather than regional basis. As a result, the firm is invested heavily in our global relationship with OpenText and its employees, partners and clients.
Brent has spent his 25-year career in IT assessing the needs of users and delivering solutions that address those needs. He has led teams of developers creating interactive websites and headed up two teams of developers building an online banking solution. He has designed, implemented and trained users on document and records management systems for the DoD, the US Treasury, the IMF, municipalities, and publicly traded companies. Today, you will find him helping to design and oversee the development of security products such as Guardian, our premiere security package that keeps a firm's documents safe from insider abuse.
SUBSCRIBE
Subscribe to the Newsletter to be the first to know about coming events and gain access to SolEx Expo.